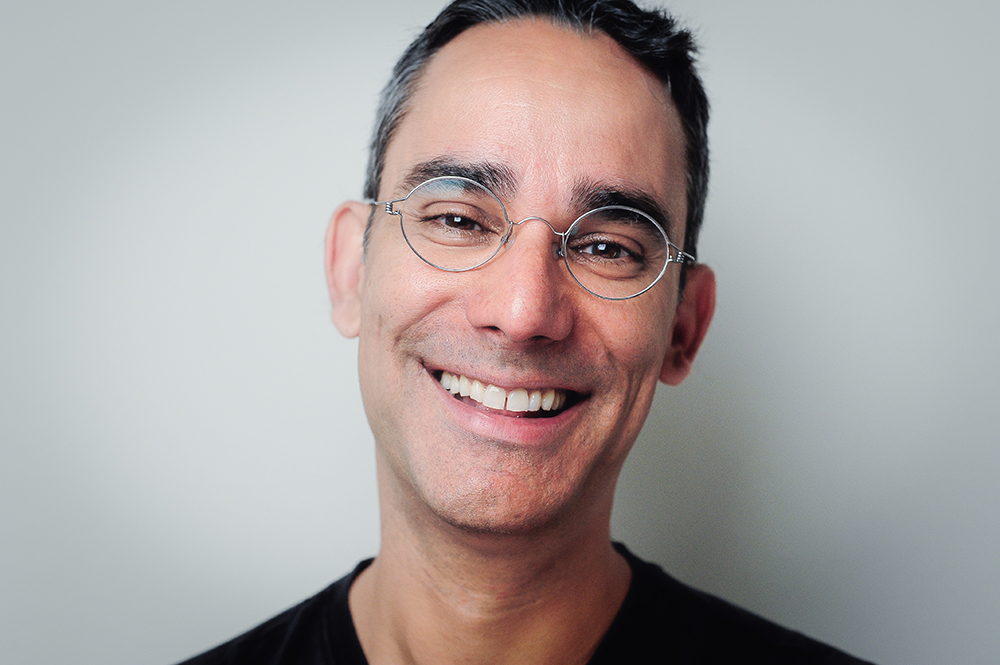 Our Path
Fitness and the human body can be seen and practiced like an art. Art school was an excellent place to begin the journey of a Holistic Body Therapist.
Rodolfo graduated with a BFA from Parsons School of Design where he learned to intuitively observe the balance of the human body and know the human anatomy by seeing how the body relates to gravity through movement.
After a career in photography Rodolfo continued on the path of understanding the human form and how to maintain it's optimal balance within an ever changing world. This path lead him through several personal training certifications including the American Council on Exercise (ACE) the Equinox Fitness Training Institute, Yoga certification from Integral Yoga Institute, AS degree in Massage Therapy from The Swedish Institute, CranioSacral Therapy certifications from the Milne Institute and the Upledger Institute, Pilates mat and apparatus certifications from Peak Pilates, PhysicalMind Institute and Balanced Body Pilates. Rodolfo continues to study and practice all forms of movement, nutrition, art, music and body therapies.
Our Mission
We want nothing but the best for all of our clients. Our greatest desire is that everyone be in a happy, mobile and pain free body.
Our mission is to teach every one of our clients how to create a lasting practice of well-being that can sustain the changes and challenges that every body must face, overcome and evolve from.
We can help you begin where you are now. Even if you have been our client for 10 years or are just now embarking on a Fitness Fresh Start™ the mission is the same: appreciate where you are now. You've come a long way and you need to know that the positives will out-weigh the negatives. Our mission is to help you uncover how amazing you are!
You are already amazingly great!
Education:
2018
Animal Flow Certification
Neurokinetic Therapy Certification
Auricular Chromotherapy & Cerebral Integration Technique
Anatomy In Motion with Gary Ward and Chris Sritharan
---
2017
Integral Yoga Advanced Teacher Training
---
2011
Peak Pilates System Certification
Tango Milonguero Seminar with Gustavo Naveira and Giselle Anne
Tango Seminar with Brigitta Winkler
Cranisacral Therapy Training Advanced Level Upledger Institute
---
2010
Tango Seminar Sacadas and Boleos with Gustavo Naveira and Giselle Anne
Tango Seminar with Julio Balmaceda and Corina De La Rosa
---
2009
PhysicalMind Pilates Matwork Certification
---
2007
SomatoEmotional Release level 2 Training Upledger Institute
SomatoEmotional Release level 1 Training Upledger Institute
CranioSacral Therapy Level 2 Training Upledger Institute
---
2005
CranioSacral Therapy Level 1 Training Upledger Institute
Craniosacral Work Level 4 Milne Institute
Craniosacral Work Level 3 Milne Institute
Craniosacral Work Level 2 Milne Institute
Craniosacral Work Level 1 Milne Institute
---
2003
AS Degree The Swedish Institute for Massage Therapy
---
2000
Reactive Neuromuscular Training Certification
Facilitative Muscle Stretching Certification
Spinning Instructor Certification
BFA Degree Parsons School Of Design
---
1999
Integral Yoga Teacher Training
Medical Exercise Specialist Certification
Training the Pregnant and Postpartum Client Workshop
Equinox Fitness Training Institute Elite Training Certification
---
1998
American Council On Exercise Personal Training Certification